Material conference explores the concept of the Web as a physical material. With 20+ years of the Web and we are still at the very beginning of understanding the possibilities. For the first time we are facing a generation that never got to know the offline world.
Are we loosing the ability to learn from our ancestors' knowledge on mastering a craft?
Can we push digitalization as a material further to its fullest potential?
Are there other new ways of thinking about the Web?
Are we mastering the digital craft?
Sharing across disciplines opens a new world of solutions and ways to tackle challenges. Join us and let's re-explore the material Web and see where it's heading.
I have known Brian for many years and am constantly inspired by how his brain functions. This conference is a unique oportunity to get out of your head and approach technology from a totally different angle.

Finnur Pálmi Magnússon, Product Manager at Nox Health.
The Web as a material
For centuries we've worked with wood, metal, glass, ceramic, paper, textiles. More recently, new materials have emerged; plastics, fiberglass, silicon, and more. We understand their limitations, their affordances. We can fold, heat, manipulate and warp some of these materials. But the Internet and the Web are still very new to us. We don't fully understand them as a material.
What does this mean for the Web? What are the properties of the Web as a Material?
We have lost the apprentice / master relationship in the digital world. Spending years getting our hands dirty with an expert, learning slowly and really understanding the material rather than the framework. We need to be asking ourselves what sacrifices should we be making for the convenience of our customers rather than shortcuts for ourselves.
What properties of materialness exists in the Web is what this conference is meant to explore.
Speakers
The conference will be a day long mix of presentations and fun little side-shows from both international and local speakers.
Shorter Talks
To expand our line-up, we invite several shorter talks to compliment what we're learning. These may or may not be web releated, but they will always be technical, fun, interesting and stay with the theme of Material.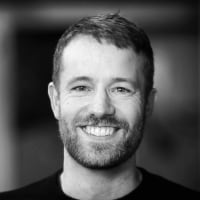 Martin Swift: Making the invisible, visible
Martin Swift is a science communicator at the University of Iceland Science Centre (Vísindasmiðjan) where he primarily works on developing and running activities for school group visits and teacher training workshops. He has a background in physics and has been involved in education at various levels from kindergarten to university.
TBA: Responsive design in analog
We focus on a web which is flexible and can look different on different devices for different people. What sorts of parallels are there in the analog world? What can we learn from the scoffolding we might need to make something physcial flexible?
TBA: The Web of Smell
Scents and odurs are not something we tend to experience in a digital context. Could that change, or should it? We want to explore how smell can compliment the Web and what affordances we can take from smell to apply to how we think and design in the digital world.
Sessions from #Material18
More information about the 2018 line-up can be found at material.is/2018.